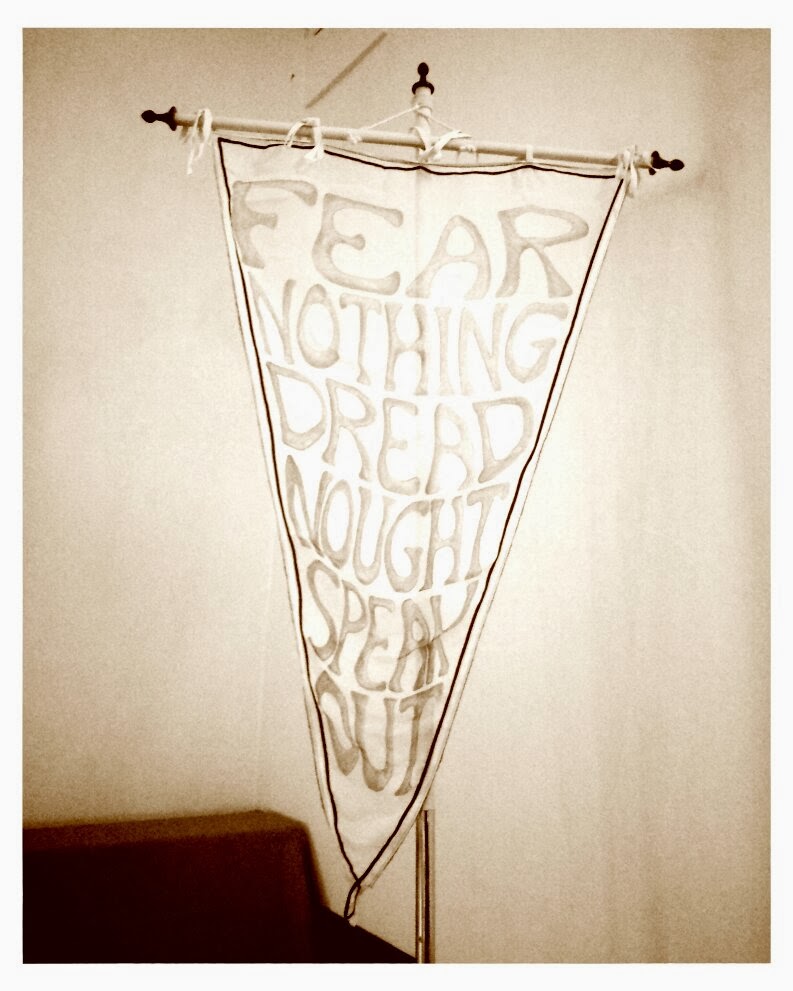 Founded in 2012, Dreadnought South West is an organisation that connects individuals and communities – through the telling and keeping of great and courageous stories about women that have lain undiscovered and often untold.
Our Purpose is to advance the education of the public, and in particular but not exclusively women and girls, in the role of women in society from both an historical and modern day perspective, in particular by using the medium of the arts.
We do this by working collaboratively with artists, historians, singers, songwriters, writers, actors, designers, journalists, producers, directors, dancers, choreographers, administrators, curators, facilitators and more. Our partners and supporters include arts based and non-arts based organisations, groups and individuals.
Our first major project in 2013 celebrated and marked the centenary of The Great 1913 Women's Suffrage Pilgrimage and asked, 'What is important to women today'? We toured a new play, 'Oxygen', performing at over 20 of the original stopping places along the South West route of the original Pilgrimage between Land's End, Cornwall and Hyde Park, London (Previous Projects >).
This project reached 6,500 people across the South West Region and beyond with individuals and communities leading on how they made responses to the story of women walking along the pilgrimage way in 1913. There were approximately 45 attached way marker projects in order to achieve this. From an exhibition of original photographs from the pilgrimage donated by the Fox family in Cornwall, at Penlee House, to Daleks being yarn bombed in Corsham to mark the path the women took in the town, to a Speakers Corner event in Teignmouth.
Dreadnought South West (DSW) is a charitably incorporated organization with a Board of Trustees.
---
Josie Sutcliffe has over thirty years experience of working in the arts, the cultural sector and in Higher Education as Head of Theatre at Dartington College of Arts.
As a director, performer and lecturer, Josie's theatre career has taken her to Poland, the Czech Republic, Slovakia, Bulgaria, Berlin and the USA. In the UK she has worked with some of the largest theatre houses including; Theatre Clwyd, Derby Playhouse, Chichester Festival Theatre, Theatre Royal, Stratford East and Plymouth Theatre Royal.
In 2013 Josie was Lead Artist for the inaugural Dreadnought South West project, celebrating the Great Suffrage Pilgrimage of 1913. She directed the play 'Oxygen', which toured to venues in the SW region and finally in London.
Currently Josie is Co-Artistic Director of Rebellious Sounds, the latest arts & heritage project from Dreadnought South West and is also Director of 'The Orchard'.
She is presenter of the Culture & Review programme on Phonic FM and is a trustee and volunteers for Devon Rape Crisis.
A founder member of Theatre 4 Business – Josie is a trained Performance, Executive & Leadership Coach and Conflict Resolution facilitator.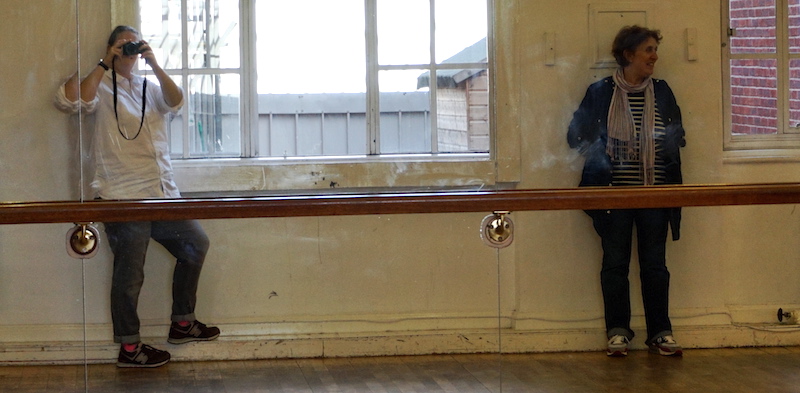 Natalie McGrath is a playwright and Co-Director of Dreadnought South West. She wrote Oxygen for Dreadnought's centenary celebrations of the Great 1913 Women's Suffrage Pilgrimage. Oxygen toured from Land's End to London in 2013, starting at St.Just Town Hall, and finishing at the Orange Tree, Richmond. She is now writing and collaborating on The Orchard for Dreadnought South West to tour from Spring 2017.
Natalie has been produced by by Bristol Old Vic (Coasting), Brewhouse Theatre, Taunton (Rift), Box of Tricks NWxSW Tour (Exodus), also produced by Ripped Script at Plymouth Fringe 2015, Paines Plough (Scottish Kiss) as part of Come To Where I'm From; which is now part of an online app, Wild Doves for Bristol Old Vic's Short Fuses season, Electric Spaces for We'll Meet In Moscow's In Other Words. Her first play Metal Remains, was produced by Theatre West, Bristol and shortlisted for the 2009 Meyer Whitworth Prize.
Natalie has collaborated with Blind Ditch on their project This City's Centre, and Exim Dance on their latest dance work Etch. She is also project lead for We'll Meet In Moscow: www.wmim.co.uk
Natalie is also an Associate Artist at the Bikeshed Theatre in Exeter.
---
Charlie Parker
Charlie is an Exeter based independent theatre producer and Associate Producer for Bristol Old Vic. She has previously worked as Executive Director & Deputy CEO for The Bike Shed Theatre, Exeter and Creative Learning Manager for Milton Keynes Theatre. She has an MA in Drama Directing from Bristol Old Vic Theatre School and BA in Arts Management from Oxford Brookes University.
As well as her work with Dreadnought South West, Charlie also works with Scratchworks Theatre Company, Idiot Child, Sam Halmarack, Quirk Theatre, Running Dog and Documental Theatre.
www.charlie-parker.co.uk / @misscaparker
---
Carmen Talbot is the Archive Coordinator for Dreadnought South West's Heritage Lottery Funded Rebellious Sounds Archive project. Carmen will be gathering oral histories of women's activism from the South West and exhibiting them via a touring listening booth that will be travelling across the region in 2018 – 2019. After graduating with an MA in Heritage Management from the University of Kent/Athens University of Economics and Business (double award) in 2014, Carmen became an independent heritage consultant. Carmen worked as Assistant Curator for the South West Police Heritage Trust between 2014 and 2017, overseeing the transition of the archive and collection into an independent charity and managing documentation and outreach. Carmen pairs heritage management skills with digital and communications experience, having worked as Communications Officer for the Heritage Management Organization and Communications Administrator for the South Western Federation of Museums and Art Galleries (SWFed).
carment.dreadnoughtsw@gmail.com | @carmeytee
---
See Contact Us link to sign up for our newsletters >