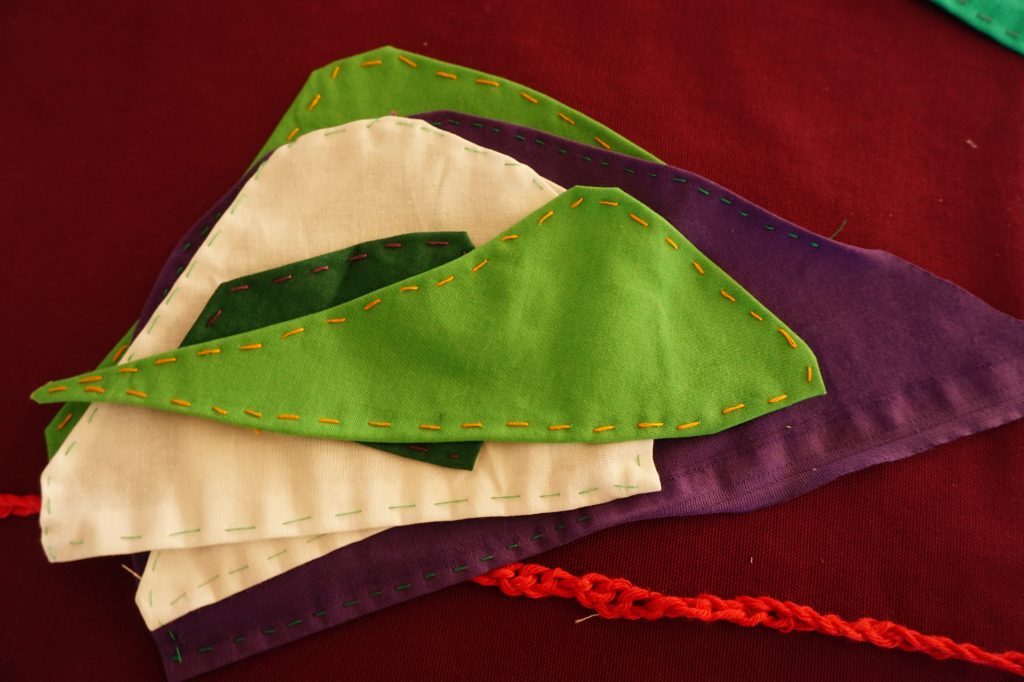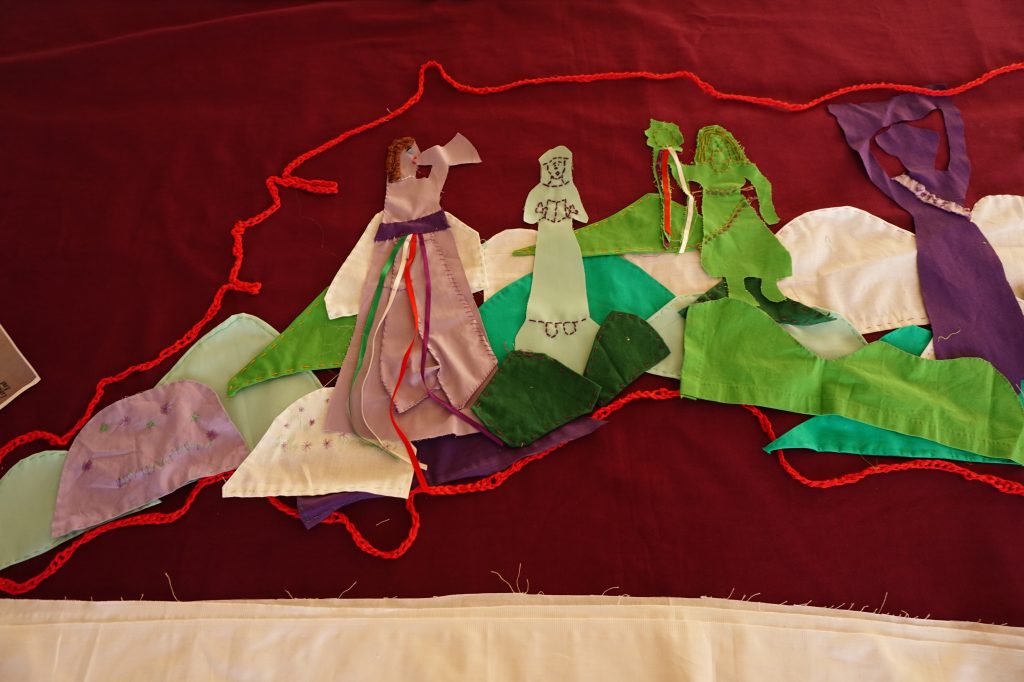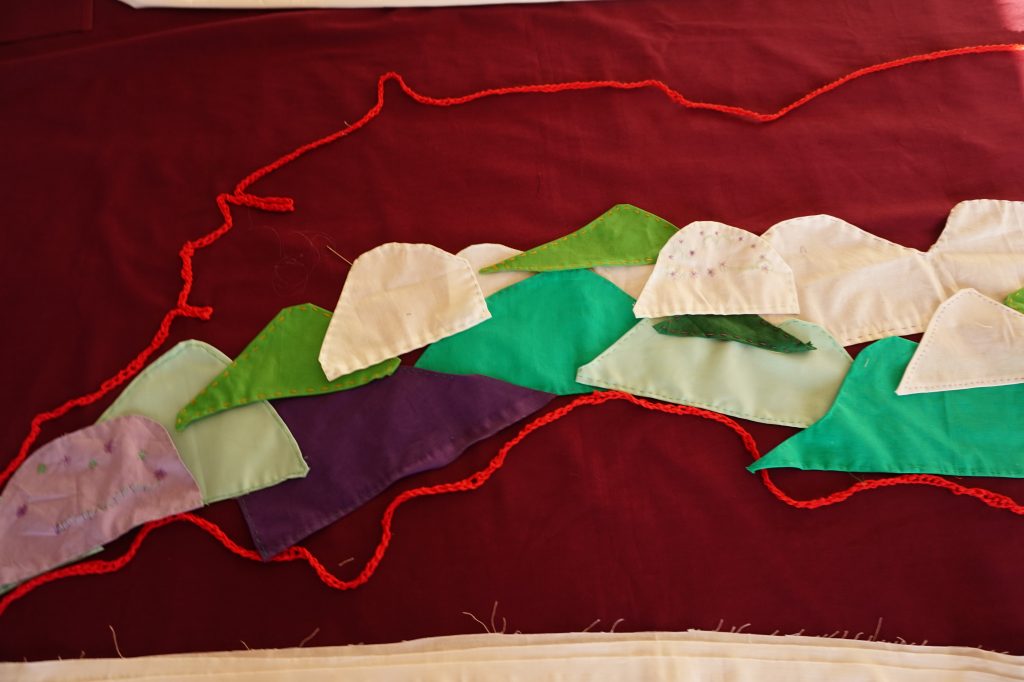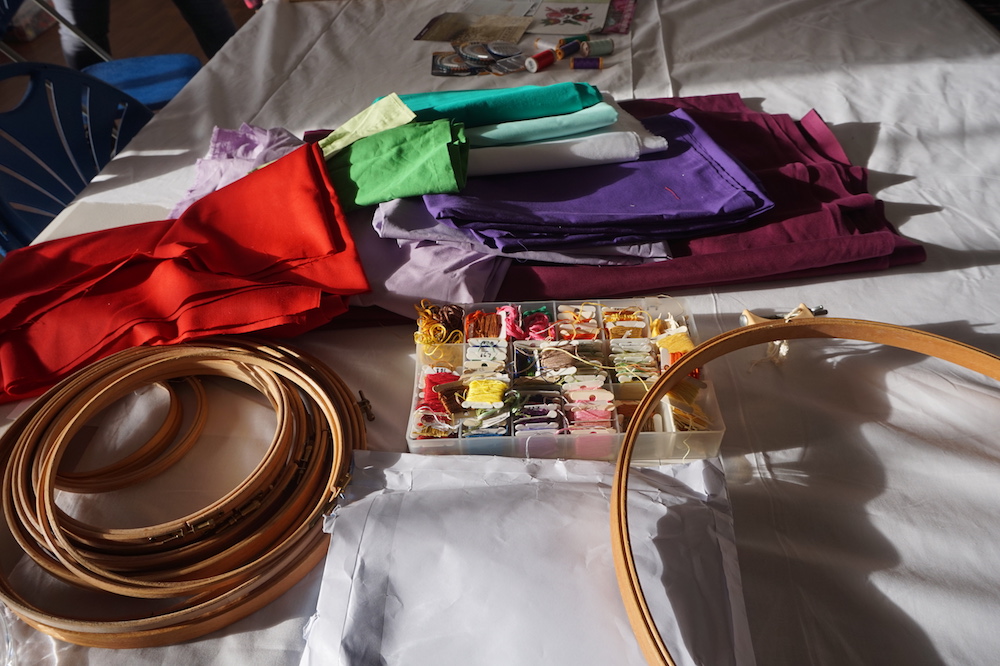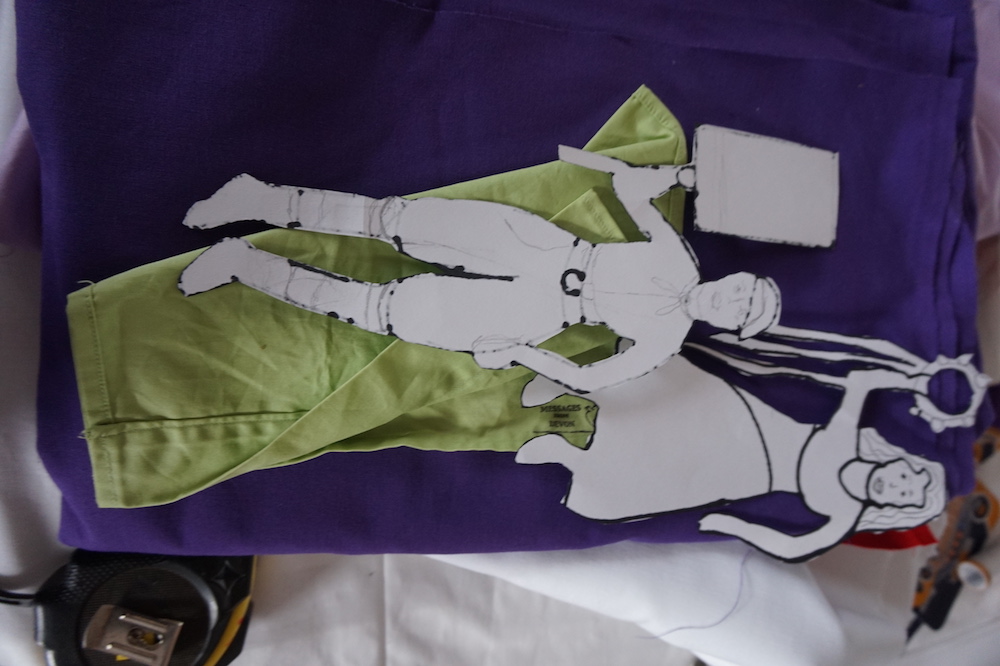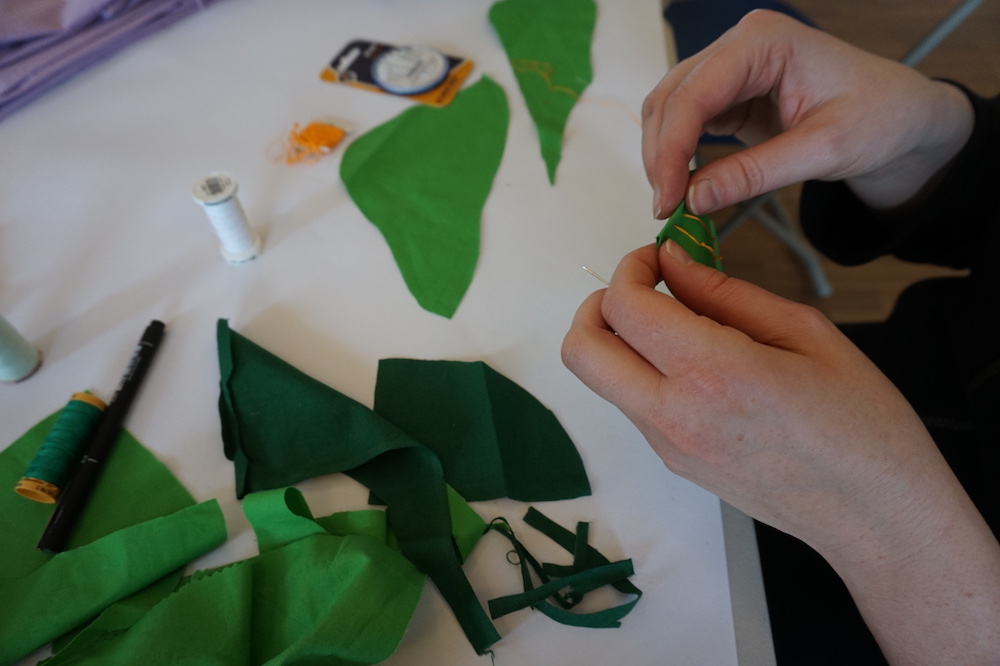 We are so excited that Dreadnought South West has it's very first handmade hand stitched banner.
Dreadnought Associate Artist Nicci Wonnacott led on this project, working with a group of women over 6 weeks to design and make the banner, and to tell and share stories. The process of making the banner was a moving and heartfelt one, watching it evolve and grow stitch by stitch. Week after week. We cannot wait to share the banner with the wider public.
The banner was on display in the Workshop space, on International Women's Day at Exeter Phoenix as part of Occupy the Airwaves 2018 before it was fully finished, but it was a great opportunity for many people to experience the work at that point in its making. Opening up conversation about women and protest and banner making. There will be a final exhibition and documentation of the process of making it in Spring 2018. Watch this space for details.
Banners have played a huge part in protest movements, and have very much been at the heart of the women's movement, particularly the activism of the suffragists and the suffragettes one hundred years ago. We have been inspired by them to make this banner, which will accompany our touring work across this centenary year and beyond.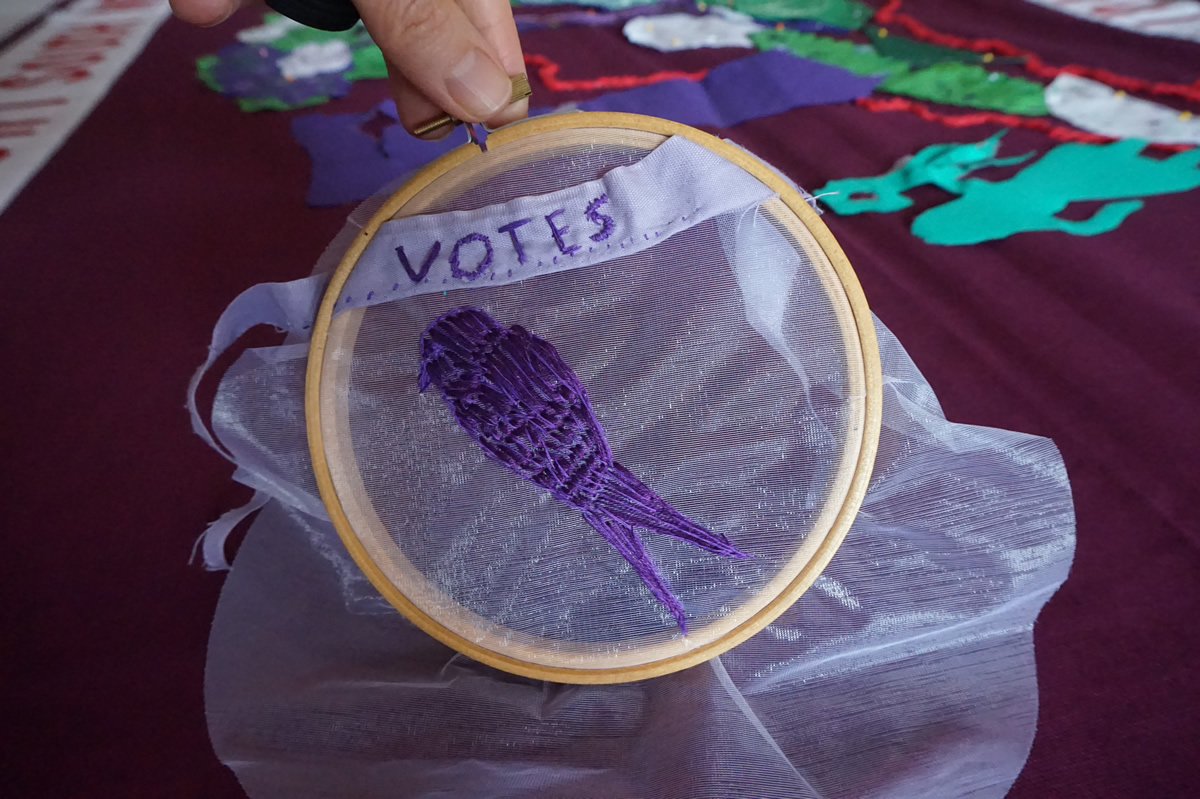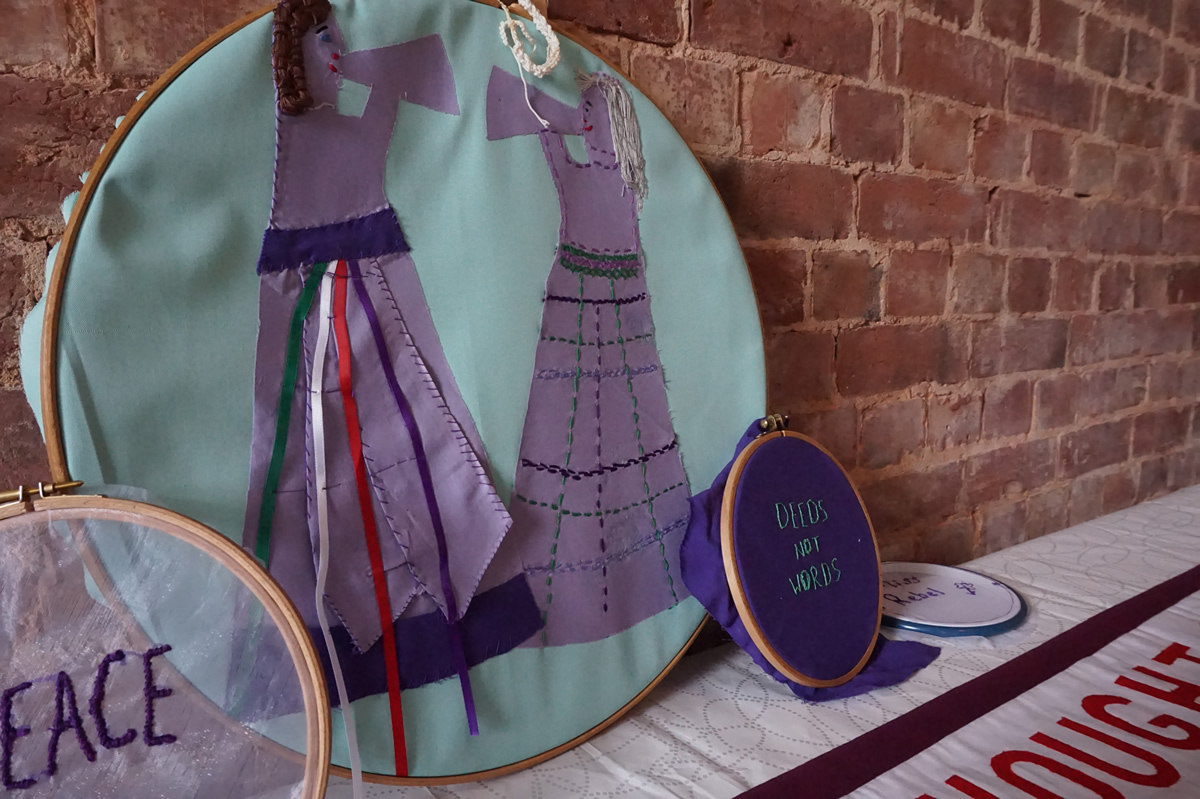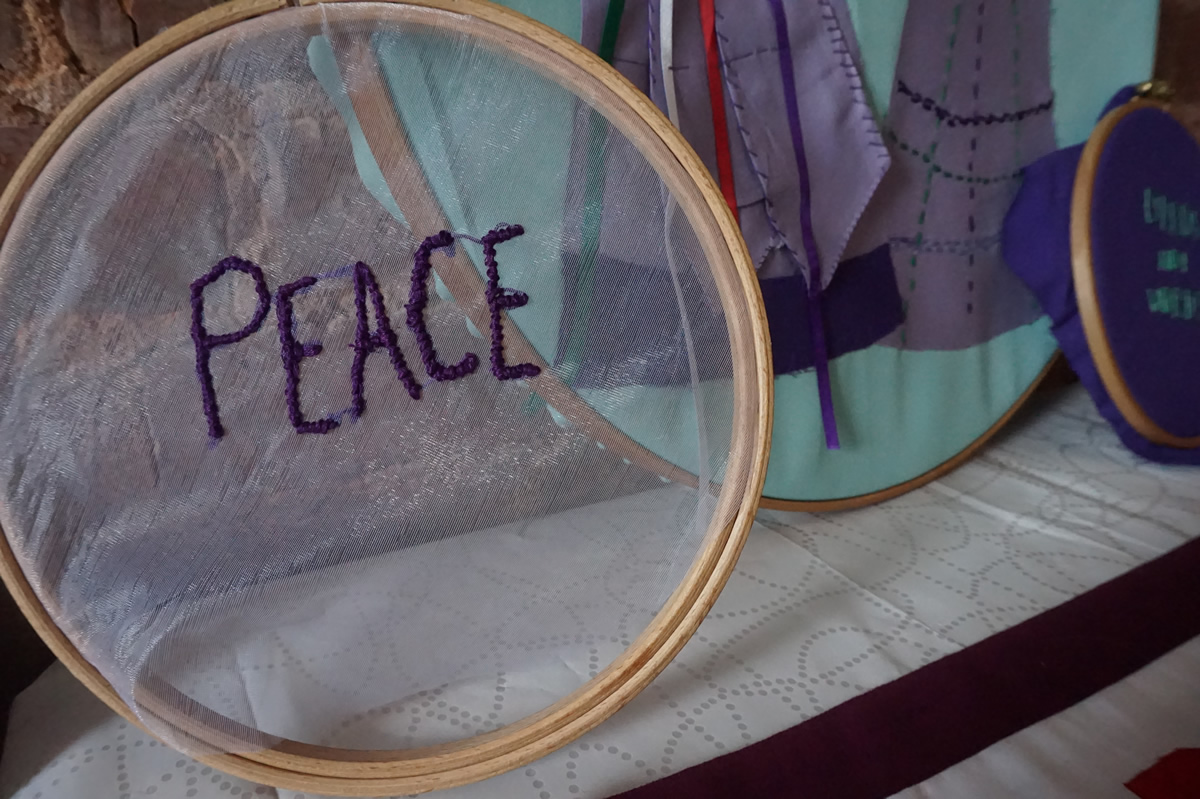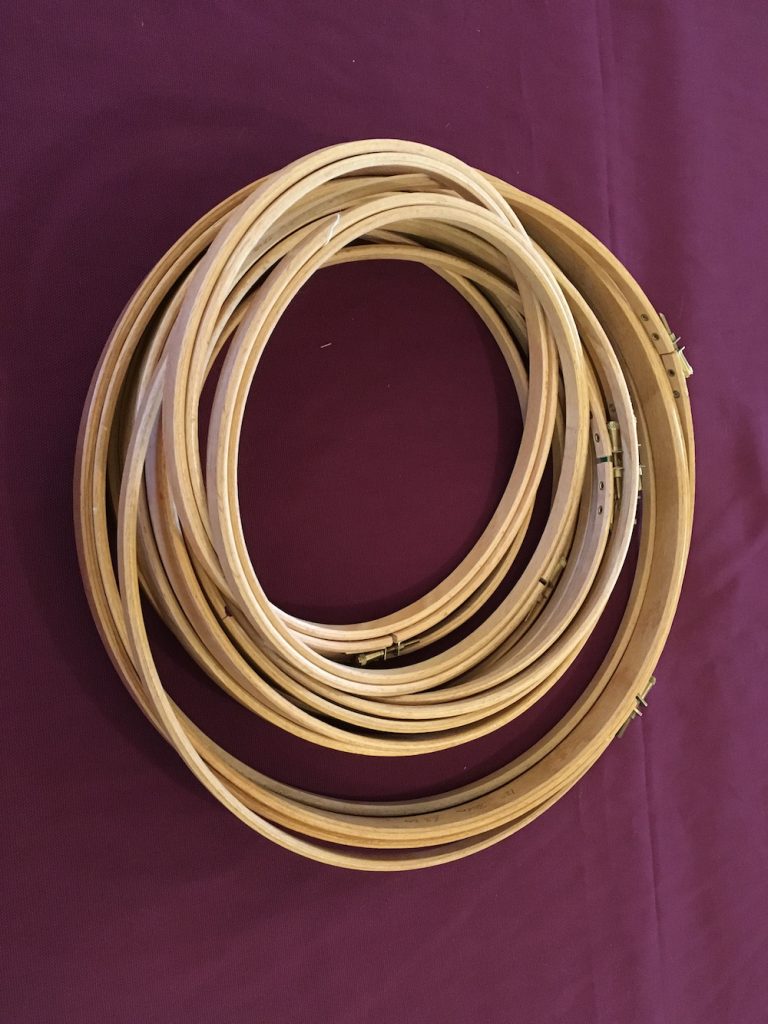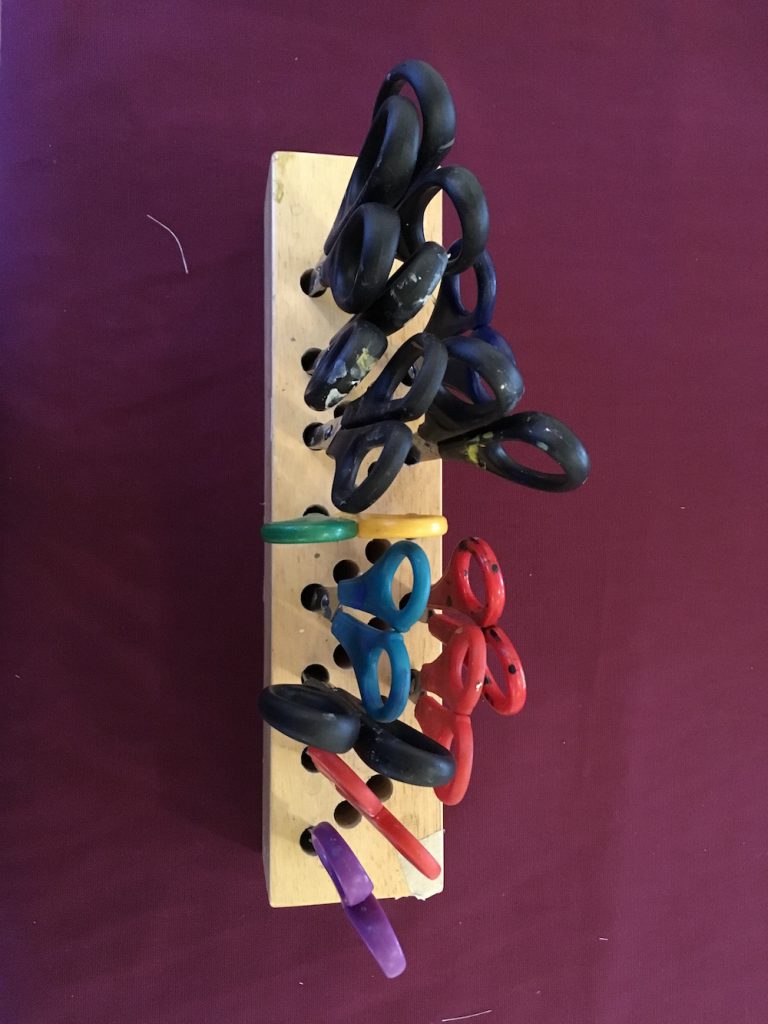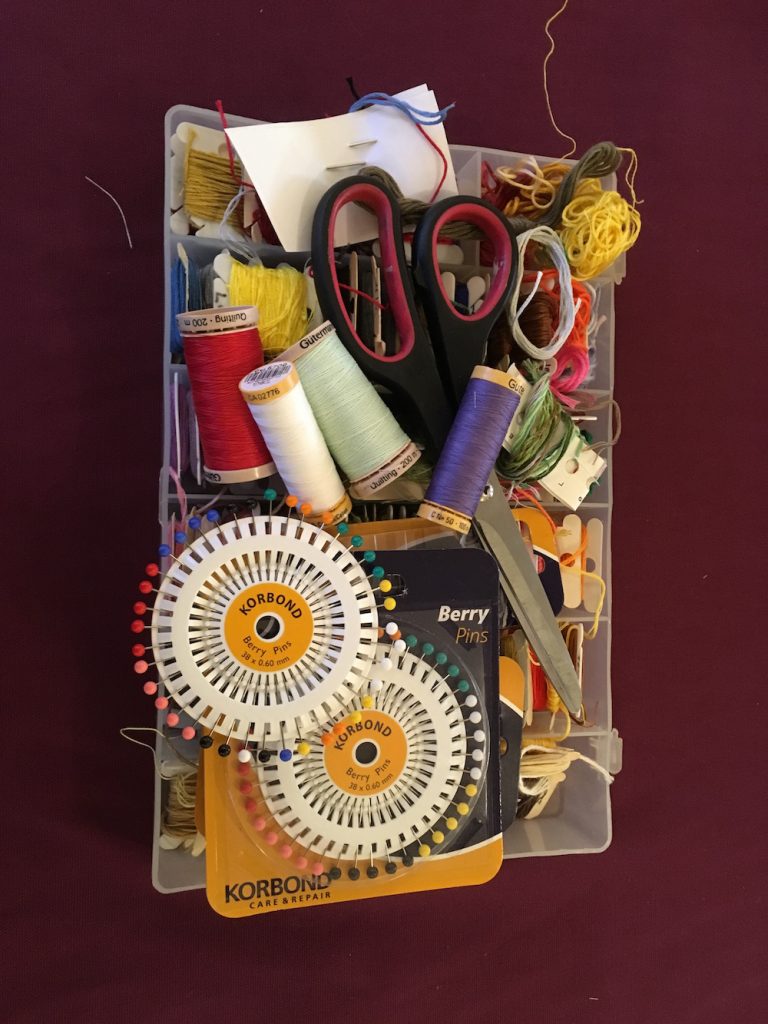 With thanks to Awards for All, which is part of the Big Lottery Fund for enabling this to happen. A big thanks to Players of the National Lottery.
A big thanks also to Exeter Phoenix and its staff who supported this project week after week. Finally; a massive thanks to Nicci Wonnacott for her vision and commitment to the banner making work and all for supporting all the women involved.