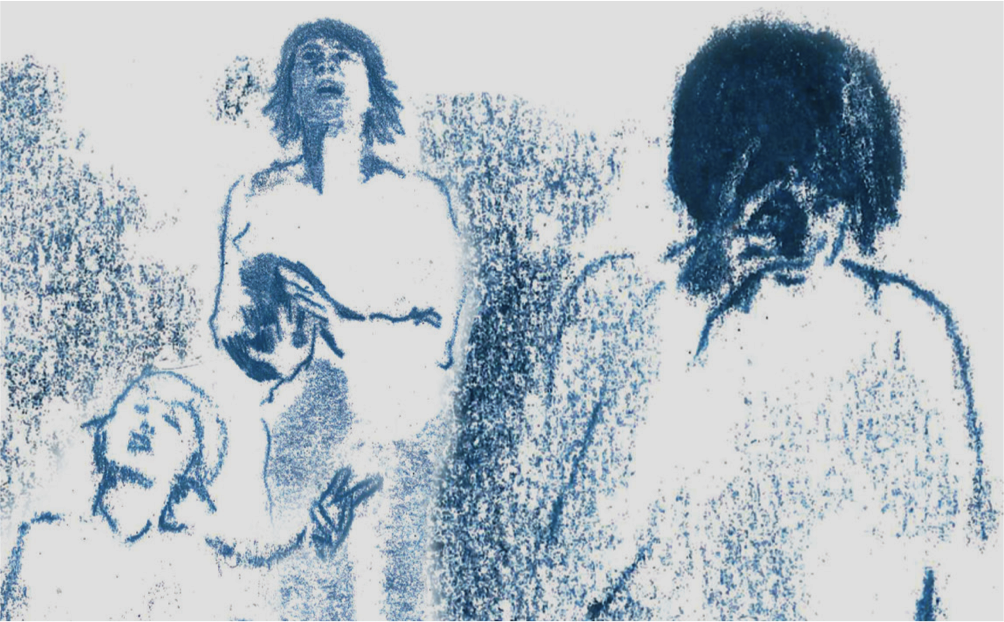 Image by DSW Associate Artist Catherine Cartwright

The Cause – An Overture of Rebellion and Revolt
Written by Natalie McGrath
Dramaturgy/Directed by Josie Sutcliffe
1913. Revolution stings the air.
In an orchard two women meet in secret. Their actions have divided them. Divided a nation. Split their cause in two.
What happens when the two women are suffrage leaders; Emmeline Pankhurst and Millicent Fawcett?
The Cause considers the impact of a lifetime of political campaigning on an individual. Asking how far would you go for what you believe in?
"The Cause feels timely with the current energy and visibility of women's rights and gender equality campaigning that is taking place, and the centenary of the first votes for some women. As we developed the work, we met many women who have been campaigning for a long time. I really felt those stories that were shared with us at Dreadnought very deeply, and they have emerged as being at the heart of this play about Millicent Fawcett and Emmeline Pankhurst." Natalie McGrath
2018 sees the centenary of the very first UK votes for some women in 1918. Dreadnought is hoping to tour The Cause across the South West and Parliament as part of our ongoing work and commitment to championing stories about women's activism.
Previously developed as The Orchard in 2015 with audiences across the South West, then at the Calm Down Dear Festival at Exeter Bikeshed Theatre in 2016, supported by Arts Council England South West.
The Cause will be touring across the South West region in 2018 thanks to Dreadnought being awarded a Strategic Touring grant from Arts Council England, so watch this space!