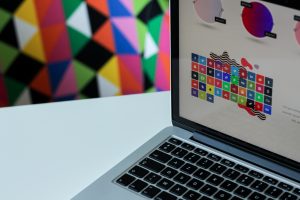 Role: Designer for new and exciting branding of Dreadnought South West as part of our 10 year anniversary celebrations.
Fee: £4,000 This is a freelance role to begin April 2023 for approximately 4 months
We are looking for an individual with an established track record in graphic design. You must be familiar with freelance working and have a passion for championing stories about women. The ideal candidate will have experience of developing strong organisational branding, and ensure continuity of design across all marketing materials, and online digital components. You will enjoy the prospect of working collaboratively, and in harmony with the organisations ethos, values, identity and vision as an intersectional women's arts and heritage charity.
This role is supported by the National Lottery Heritage Fund.
Key Job Functions:
Design new organisational branding across all activities, digital platforms and promotional materials.
Collaborate with Dreadnought South West Co-Directors, Trustees, and PR & Marketing lead.
Design and produce artwork for a commemorative booklet to celebrate 10 years of Dreadnought South West.
Key Responsibilities:
Ensure design continuity across all digital platforms, including social media and marketing profiles, and for our Rebellious Sounds Archive installation.
Work collaboratively with Dreadnought's web developer to upgrade website design profile.
Provide templates for all printed and digital copy for long term marketing provision.
Produce brand guidelines for the organisation.
Produce brand design elements in appropriate formats for future use on social media, website and other applications.
Understand and work within Dreadnought South West ethos and vision.
Ensure National Lottery Heritage Fund logos appears on all design work, with recognition of National Lottery Players.
Help to identify and work with an environmentally friendly printing company.
Key Objectives:
Design an exciting new logo for multiple use across printed and digital media.
Provide new design vision for Dreadnought South West website to increase its visual appeal.
Collaborate with web developer and provide detailed responsive design layouts and all content graphics for the new website.
Required Experience:
Design expertise and experience in small charity project work
Excellent IT skills
Excellent communication skills
Collaborative working with a web developer
This role will be managed by the Co-Directors of Dreadnought South West.
How to Apply
Please provide us with a link to your website.
Send 3 examples of your design work that show a range of your creativity.
Send a covering letter outlining;
1. Why you think you are a good fit for this role
2. Your thoughts on our website and current graphics
3. Tell us about an activist you admire and why
4. Please also provide us with a CV
Please submit application to email address: josie.dreadnoughtsw@gmail.com no later than Wednesday 12th April 2023 by Midday.
Interviews for shortlisted candidates will take place on Monday 24th April via zoom.
Dreadnought South West is a Registered Charity (1170038) committed to equal opportunities, welcoming applications from all suitably qualified persons regardless of their age, ethnicity, class, disability, sexual orientation, gender identity or religion.