Sunday 8th March, 2020
It is our 5th year of Occupying the Airwaves on Phonic FM to celebrate International Women's Day! We are really proud of this annual event that we have established and the richness of women's voices and stories that we have been able to programme over the years has been abundant. Co-Director Josie Sutcliffe has been working away to make this year's programme happen.
Here are some of the programmes lined up for the day so far:
The Sunday Breakfast Show will kick the day off with Kerrie Seymour, Natalie McGrath and Josie Sutcliffe. Kerrie Seymour will be back later on in the day with a programme 'Women on Wheels' about young female skateboarders and rollerbladers, with guests. Natalie will be back on air later on in the day hosting a programme about women and electronic music.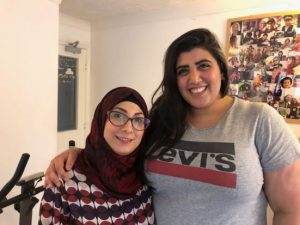 'The Arab Woman in Exeter' will be a programme about dispelling myths about women from Arabic Countries, with Dalal Al Mousalli & Sharifa Hashem. It will be broadcast in English and Arabic, which is a first for us and Phonic FM.
'Off-Grid Women' is a programme about the resilience of women living on the land hosted by performer and activist Michelle Ridings. Resilient Women of Exeter is a programme about the work of Colab and the Resilient Women Project with Nicki Glassbrook and Kate Pattar.
Sandhya Dave will be presenting two programmes across the day and Mothers Who Make with Lizzy Humber will return for their second year of broadcasting. DRCSAS will host a program about women who support women in Exeter and Eleanor Spencer will also be hosting a programme, talking with guests from Exeter Communities Together.
Cathy Towers will be joining us and just to say that Cathy and Sharifa have been involved in OTA since its very humble beginnings, five years ago! Many thanks to them for continuing to be great supporters and champions of this event.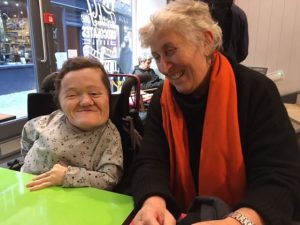 Dr Katie Newstead will be co-hosting a programme with Gillian Taylor with artist Sue Austin  in the studio for the first time.  Here is Katie with Co-Director of Dreadnought South West Josie Sutcliffe.
Punk musician Lande Hekt (Muncie Girls and solo artist) will be presenting the final two hours of the broadcasting with a sensational line-up of tunes to end the day.
A shout-out too for our brilliant tech stalwarts in the background doing fabulous things – Chee An Am and Helen Connole.  And let's not forget the wonderful support we get from John Wigzell and Phonic FM Director Dave Treharne.
---
Occupy The Airwaves 2020 schedule
8 – 9am: Waking up to IWD!  The Breakfast show with Josie Sutcliffe, Natalie McGrath and Kerrie Seymour
9 – 10am: Exeter Communities Together with Eleanor Spencer and Guests.
10 – 11am: The Invisible Woman – Mandy and Nicola from Devon Rape Crisis and Sexual Abuse Services discuss an innovative new project looking at supporting women over the age of 55 and explore how women in Devon are celebrating being an older women this International Women's Day.
11am – Midday: The Arab Woman in Exeter with Sharifa Hashem and Dalal Al Mousalli
Midday – 1pm: Women in the NHS with Sharifa Hashem and local guests: Sarah James, deputy director of quality at south western ambulance service and Meredith Rawlins, newly qualified paramedic.
1 – 2.30pm:  Speaking Out with Cathy Towers and Jenni Watters, with live music from singer songwriter Sabrina Fletcher.
2.30 – 3pm:  Josie Sutcliffe Occupies the Airwaves
3 – 4pm:  Mothers Who Make with Lizzy Humber, Estelle Buckridge and Sophie Lovett.
4 – 5pm: Nicki Glassbrook talking with the Resilient Women Group from CoLab
5 – 6pm: – Possible Lives with Dr Katie Newstead, Gillian Taylor, and guests, artist Sue Austin and Amanda Lynch.
6 – 7pm:  Windrush Women of Devon  with Sandhya Dave and Guests Faye Doris, Nadia Gorton & Candace Pavy.  Stories of women connected to the Windrush generations & Islands and their amazing contributions to our Devon community and their views on the recent scandal.
7 – 8pm:  Living With Nature: Women and Trees what can we learn? Hosted by Michelle Ridings, with guests including Miriam Jangles.
8 – 9pm:  Women on Wheels with Kerrie Seymour and Guests.
9 – 10pm: Electronica hosted by Natalie McGrath with Helen Connole.
10 pm – Midnight:  The Late Late Show with Lande Hekt.
---
In the Workshop Space at Exeter Phoenix
Create and Celebrate! 11-5pm
Come along and help us celebrate International Women's Day by joining in with our workshop activities, led by Dreadnought South West Chair of Trustees Anne Barnes and Kerrie Seymour, including:
Designing and making your own unique 'rebellious' pocket and then up-cycling it into your favourite jacket or coat.
Creating a badge that celebrates what you like best/think is most important about International Women's Day.
Joining in discussions, listening to stories and sharing your own.
Tuning in to the Rebellious Sounds Archive activists' stories in our Listening Booth.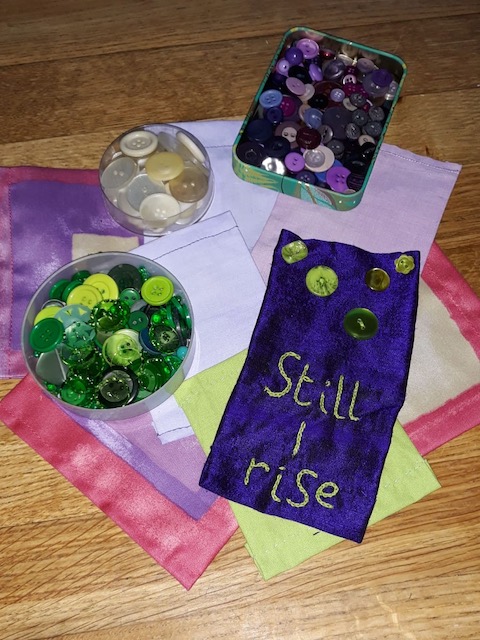 .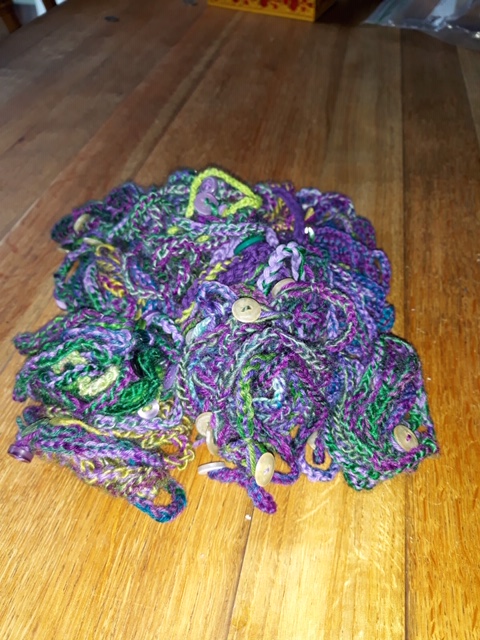 OTA evening: Fearless Women Live in The Workshop Space  7 – 10pm
Will include:
7pm Sue Austin talk
The Listening Room during breaks and quiet times we will listen to the programmes
being presented live downstairs on PhonicFM.
Trikke women with their acoustic set and dancing.
Wicked Ole Sod with Michelle Ridings
Silai Estatira – Rapper & Poet,
Lande Hekt – acoustic set
Come and celebrate with us and bring a song, poem or rant- for our open-mic.
All women & girls welcome to perform for a mixed audience.
---
Occupy the Airwaves is in partnership with Phonic FM and Exeter Phoenix Arts Centre.
Funding from Exeter City Council and Devon County Councillors has supported this event.
---
Exciting news and a first for us at Dreadnought South West:
LIVE broadcast – ASHBURTON ARTS CENTRE 10-5pm
Drop in – celebrate women's voices. Tea. Coffee. Soup:
'THE OUTREACH LISTENING ROOM'
Enquiries: Sarah 07976 504622