Occupy the Airwaves is back!
We produced another 16 hours of women on the radio for International Women's Day 2018 in collaboration with Phonic.FM Exeter's Community Radio and Exeter Phoenix Arts Centre.
This year we thought and talked a lot about women and their activism, inspired by our Rebellious Sounds Archive and about the centenary of the first votes for some women as a catalyst for the content for programmes.
We were thrilled to have WREN music live in the studio singing songs from their Herstory projects and then a bigger choir who sang to us in the Workshop space at Exeter Pheonix.  Thank you so much to WREN music and their team and all the women who sang.
In the workshop space artwork was shared and exhibited all day by women involved in Dreadnought projects; Rebellious Sounds Banner making and Rebellious Threads.  Knitting for peace took place and many people dropped in for a conversation.  Thanks to all who did.
Thanks to all our Trustees who supported us.  To Kerrie Seymour and Nicci Wonnacott who led on the exhibition work and encouraged participation across the day.  To Michelle Ridings for all your contributions to the day.  To all our hosts and guests.  To Mary Culhane for documenting all the wonderful things going on via social media.  AND finally a massive thank you to Helen Connole a Director of Phonic.fm who drove the desk for most of the day and supported us technically. We wouldn't have been able to do it without you.
To Real Food Store, Herbies, Emma's Bread and Ben Cottam for providing sustenance for us on the day. Most generous and gratefully received by all.
Here is the full schedule for the day, from 8am until midnight:
0800–0930: Waking up to IWD with Josie Sutcliffe and Natalie McGrath and guests
0930–1030: Rebellious Threads with Kerrie Seymour
1030–1200: Her story, Her Activism with Josie Sutcliffe
1200–1300: Women in Business with Mattie Richardson
1300–1500: Words Are Actions/Being Heard not part of a Herd with Cathy Towers
1500–1700: Rebellious Sounds/LGBTQ/Artists as Activists/Rebellious Sounds Archive with Natalie McGrath
1700–1800: First Taking a Stand: Young Women's Activism with Kerrie Seymour
1800–1900: Women and Food/Women and the Land with Michelle Ridings
1900–2030: Women and Politics with Josie Sutcliffe
2030–2130: Sexual Abuse services, local and regional impact with Sharifa
2130–2330: Women and Protest Songs with Lande Hekt
2330–0000: Wrapping Up with Lande Hekt and rest of Dreadnought Team.
Occupy the Airwaves 2018 is funded by Exeter City Council's Small Arts Grants Fund,  supported by Exeter Phoenix Arts Centre and Phonic FM, Exeter's Community Radio.
---
Occupy the Airwaves 2018 – Sewing for Peace Blanket made: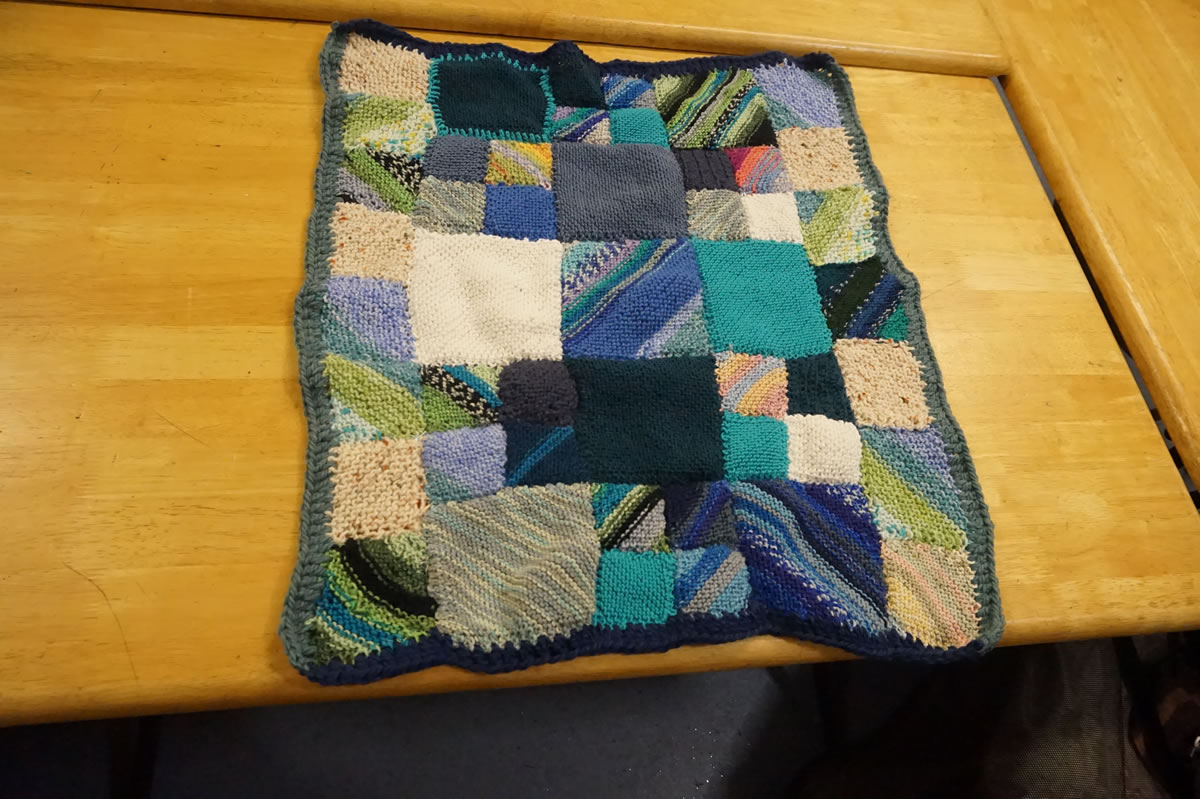 Above is a blanket for peace, knitted throughout the day as people dropped in and joined us as we 'occupied the airwaves' on Exeter's Phonic FM.  It was a great space for conversation and contemplation and Dreadnought South West Trustee Anne Barnes was instrumental in leading on this throughout the day.  Thanks goes out to the two women who went away and knitted more squares.
A new development for us was having work exhibited throughout the day from all the women who took part in our Rebellious Threads programme of work led by artist Kerrie Seymour.  To find out more about this project click on this link
It was amazing to see all the different craft and art work in the space and it really helped generate an atmosphere and a buzz all day.  Thank you to all the women who exhibited and joined us on the day.  There is a Rebellious Threads Exhibition Blog page here
We also had on display our Rebellious Sounds Banner which will be touring with the Rebellious Sounds Archive and The Cause across 2018.  To find out more about the banner making project please click here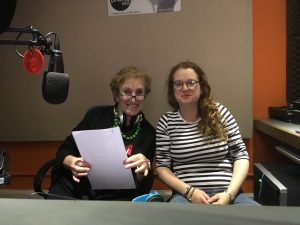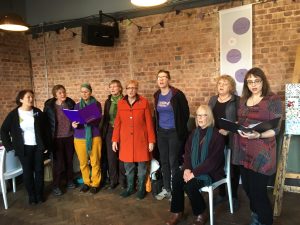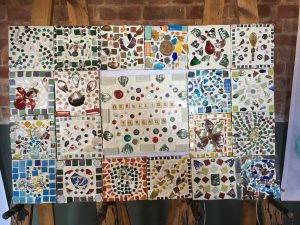 We were joined by WREN music not only in the studio, but also by a larger choir of women in the Workshop space at Exeter Phoenix, where they shared a range of songs from their Herstory project. Thanks to WREN for being part of the day. You can find out more about their work here: www.wrenmusic.co.uk
Activism was very much on our minds throughout the day as so many of the programmes considered what it meant to be an activist, and different forms and ways that women actively seek to make social change.
We are very much looking forward to hearing the programmes again. Thank you to all who got involved and to all who listened in. It was a brilliant day. Thank you.
---