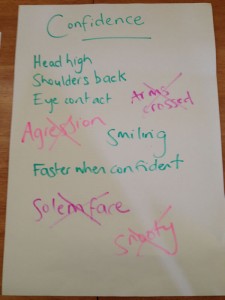 After working with Dreadnought South West (DSW) on 'Oxygen' last year it was very exciting to be able to work with them again on this new exploratory pilot project – 'Rebellious Sounds'.
As well as working as an actor in Cornwall, I also work as a music worker for the charity WILD. 'Rebellious Sounds' is a great opportunity to link these two organisations, both of whose work I feel passionately about.

WILD
WILD is a specialist service based in Cornwall for young mothers aged 19 years and under and their children, and mothers aged up to 23 with extra needs.
WILD aims to provide young mothers and their children with opportunities to develop their skills, improve self-esteem, make positive and healthy choices, protect themselves, participate as equal members of their communities and achieve their potential.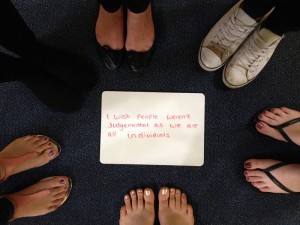 The Project
I have been working for the past few weeks with 5 young women who attend a weekly session with the charity WILD.
Together we have looked at how we can find and use our voice in situations where it can often feel difficult or even feel impossible to speak up and be heard.
What inspires us?
Who inspires us?
What is confidence?
How can we be confident?
What is our message to the world?
How can we tell it?
We have been exploring what our true messages are, and using music, film, photography and theatre, playing with how we can tell our messages to the world.
Becca Hulbert – DSW Associate Artist
As part of Becca's ongoing work with WILD Young Parents Project, we have been able to support her as a practitioner and an artist. Ideas shared by Becca in conversation with Josie have helped develop several of the creative strands that Becca has been work with at WILD. One of which has been a film which has now been made, and we recently got to see at the launch of it, which was also part of WILD's 25th Birthday Celebrations. It was an honour to be there and to share this moment with Becca, WILD, and all the young people involved in the film itself.
Watch the trailer for the film:
Wild Young Parents' Project from WILDYOUNGPARENTSPROJECT on Vimeo.