On International Women's Day, 8th March 2021, we broadcast our programmes from Phonic FM Exeter's Community Radio.
You can hear all the programmes by clicking the links below.
Programme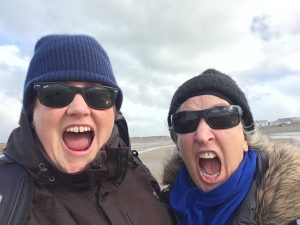 Josie Sutcliffe and Natalie McGrath
"The Future's Here, And We Can't Go Back" – Starts Here!
Hosted by Dreadnought South West Co-Directors and founders Josie Sutcliffe and Natalie McGrath. This opening Occupy the Airwaves show will kick off the day with a range of responses by their guests to the provocation: "The Future's Here, And We Can't Go Back" (inspired by the Sleater Kinney song), alongside playing amazing tunes by brilliant women.
---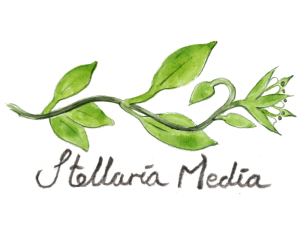 Stellaria Media
Lightning Birds: A Game of Sonic Tag
A unique, fast-paced radio production challenge, responding to the 2021 International Women's Day theme of 'Choose to Challenge'. 30 artists from around the UK will make a short radio feature in a day. Creating meaningful connections through remote, artistic collaborations, this format is designed to fit with women's overstretched lives and the increased pressures of being isolated at home during lockdown. The format asks 30 women from a network of artists and community radio practitioners to each make a two-minute, original piece from their own home. Each will have heard only the piece that comes before hers – and won't hear the others until the broadcast.
---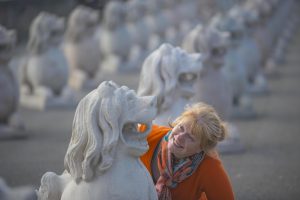 Gillian Taylor
Keeping in touch – using digital technology to tell stories and stay connected 
Gillian Taylor will be talking to Sue Newhook, a Professor of Journalism at University King's College Halifax (Canada) and former journalist with CBC, and Corinne Podger, an independent media development consultant working with newsrooms and NGOs on affordable content solution. They'll be discussing journalism, mobile journalism and tech, as well as how we've been connecting digitally during the pandemic.
With contributions from Saara Rantanen (MTV, Finland), Bianca-Maria Rathay (SoHandy Videography, Germany) and Kira Taylor (EURACTIV, Belgium)
---
Dalal Almousalli
The life of the Arab woman in Exeter
A collection of Arabic music and conversations with Arab women living in Devon
---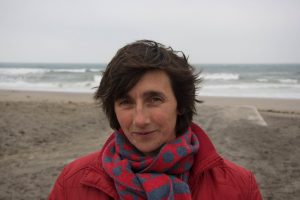 Anne Marie Culhane
The Sea in me 
Activism, Sustaining life on the planet, The ocean, Science, The Arts, Sea Swimming –  being human in a world made up mostly of water.  The show takes inspiration from scientist, writer and activist Rachel Carson (who kickstarted the environmental movement in the 1960s) and her book The Sea Around Us.
With guests: Dr Ceri Lewis, Global Systems Institute, University of Exeter; Cordelia Roberts, Marine Biological Association; Naomi Hart, artist; Shelley Castle, artist; Louisa Adjoa Parker, writer, Lora Fleming, Chair of Oceans, Epidemiology and Human Health, University of Exeter; Hannah Martin, musician and songwriter; Catherine Cartwright, artist and Exmouth sea swimmers.
---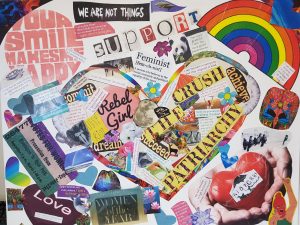 Resilient Women
Resilience, Recovery, Belonging and a Love of Music
CoLab Exeter's Resilient Women Programme has been in existence since 2017 and supports women across the community. The women have a vast spectrum of life experience and CoLab supports them to empower each other towards future resilience and connection.
Through the lockdowns, four members of the group have studied radio production in order to bring this special programme to Occupy the Airwaves.
---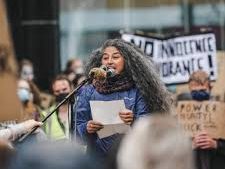 Sandhya Dave
Get back to where you belong?
In conversation about being Cultural Champions and exploring the theme of belonging. How our work in schools and the community enables us to establish ourselves as citizens who have a right to be here, how this has been questioned historically, especially since Brexit.
Guest: Neomi Alam – Diversity trainer and consultant
---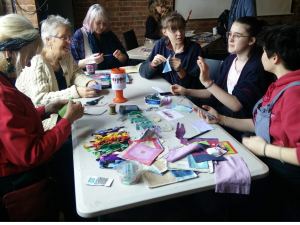 Anne Barnes and Kerrie Seymour
Craftivism Conversation and Connections
Arts Activists Anne Barnes and Kerrie Seymour explore women's roles in the craftivist movement and the power art holds to change the world.
Guests: Nicci Wonnacott Arts activist, Jodie Crawford – Rebellious Threads participant, Carol McFadden – Lace Maker and Lucy MacKeith -Historian
---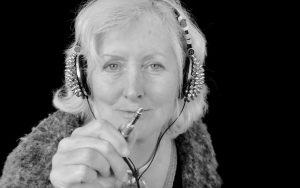 Cathy Towers
The Freedom Show
Phonic FM DJ Cathy Towers interviews Mandy Barnes from Devon Rape Crisis on the history of the Reclaim The Night movement. They discuss the freedom for all women to walk safely where they wish without curfew, and without fear of assault or rape. There are also fab tunes, including those inspired by the theme.
---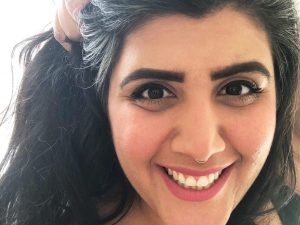 Sharifa Al Hashemy
Women at the front line of Covid
Exploring the experiences of women at the front line of Covid in their own words.  In the 12 months like no other we have experienced, it is not only important to look at the contributions women have made but also the impact this has had on their personal and professional lives
---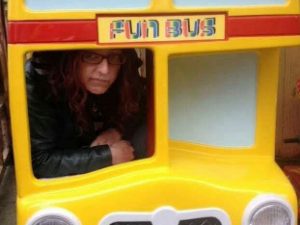 Kerrie Seymour Poets and clowns
A vibrant mix of Spoken word, interviews, music, comedy and clowning
Kerrie will be joined by Poet Jackie Juno who will be sharing some of her music and poetry with us and Dr of clowning Maggie Irving who will be chatting to us about her work,  inspirations and treating us to some interactive clowning across the airwaves.
Guests: Jackie Juno – Poet, writer and celebrant, Maggie Irving – performer, writer and clown
---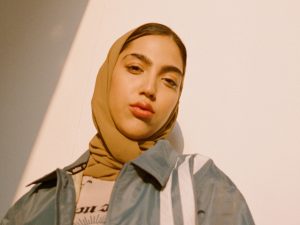 Silai
We The Future: sounds of the future, women of the future
Important Hip Hop by and conversations with women of colour. Radical soundscapes painted through music, conversations, poetry and spoken word.  A celebration, reflection and call to action in one programme.
Guests: Ali – a BA student studying Middle Eastern and Islamic Studies and co founder of the Roots Collective, Amira Toureche – a PhD student working on Algerian Post-colonial Politics from an Indigenous Amazigh (Chaoui) Perspective.
---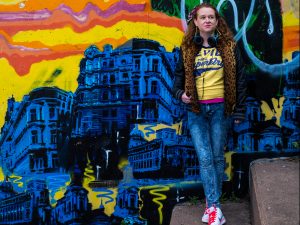 22.00-00.00     Helen Connole
Back to the future Dance Partay
A selection of music from past to present by female artistes