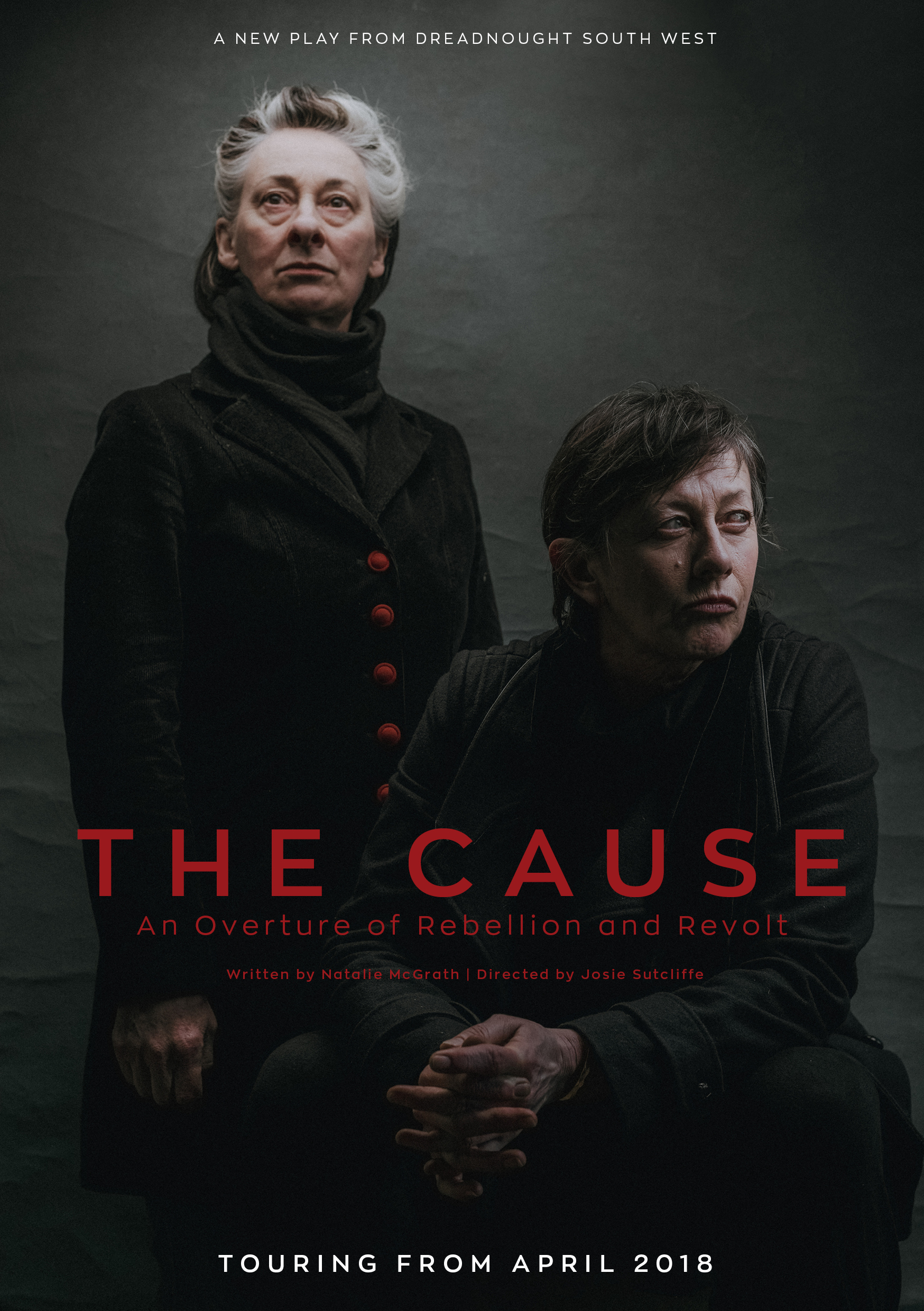 Rebellious Sounds: Exploring 100 Years of women's activism in the South West
Read more here >
Founded in October 2012, Dreadnought South West is an organisation that connects individuals and communities through telling great and courageous stories about women.
As a Registered Charity our Purpose is
'To advance the education of the public, and in particular but not exclusively women and girls, in the role of women in society from both an historical and modern day perspective, in particular by using the medium of the arts.'
Our aim is to provide bold, high-quality, arts and heritage work that inspires, educates and raises awareness throughout the South West and beyond. Read more >
Our first major project in 2013 celebrated and marked the centenary of The Great 1913 Women's Suffrage Pilgrimage throughout the SW with a new play Oxygen, asking "What is important to women today?". There were many arts and heritage waymarker projects by communities along the route as we toured the theatre show. Read more >
Our current major project is the Rebellious Sounds Archive supported by Players of the National Lottery, through funding from Heritage Lottery Fund South West. A mobile listening booth built like a voting booth will be touring across the South West region and to Westminster Hall in Parliament in 2018. It will share women's stories of activism. Read more >
We are going on tour! Thanks to funding from Arts Council England's Strategic Touring programme. This year will see us tour The Cause across the South West region. Watch this space for more information!