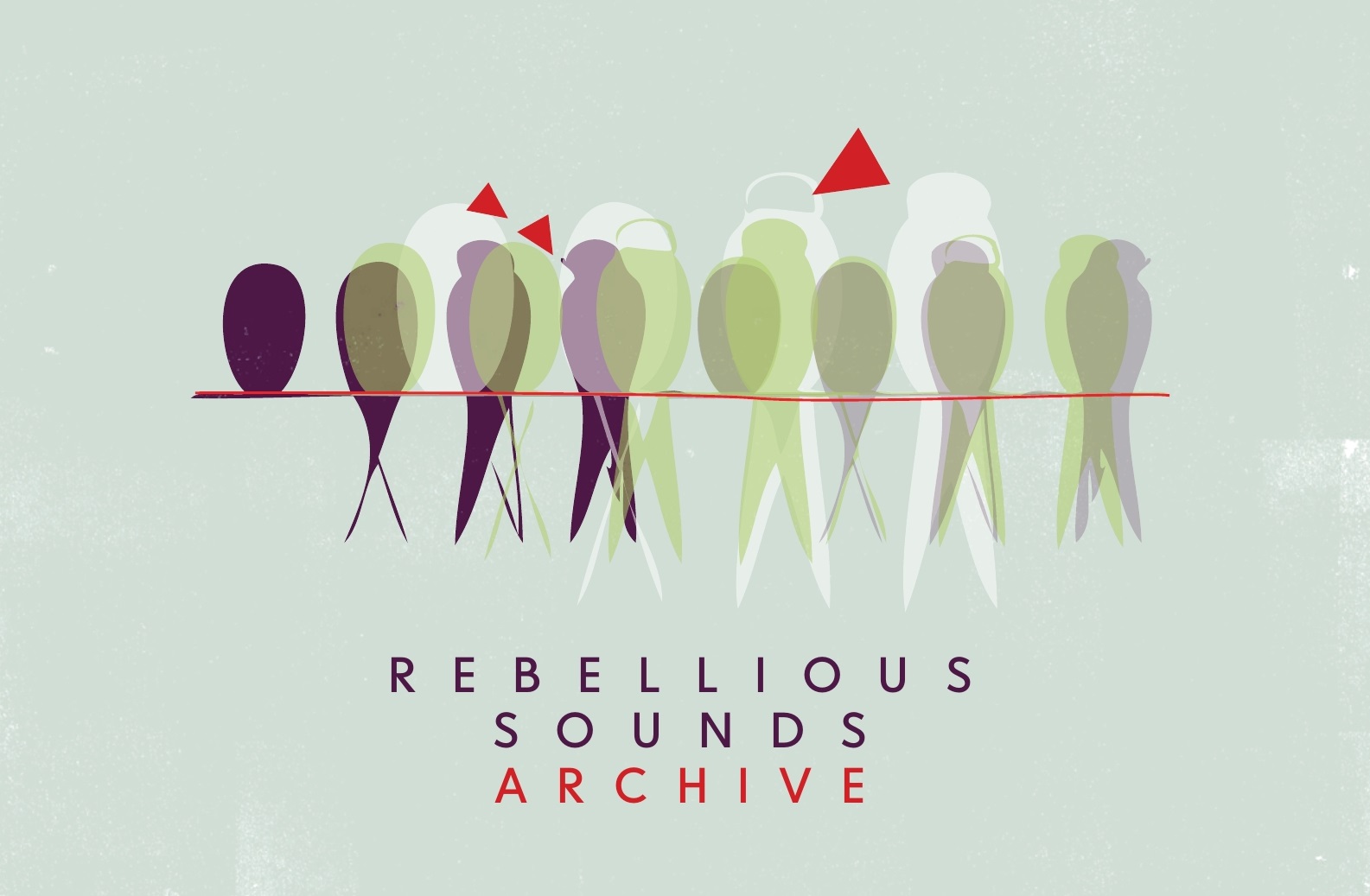 The Rebellious Sounds Archive is a Heritage Lottery Funded project created and undertaken by Dreadnought South West between 2017 – 2019 to create the first community archive collection of oral histories about the activism of women in the South West. In the centenary year of the very first votes by women (2018), we hope that the contemporary archive of stories will illuminate and inspire people to find out about their heritage and possible connections to the women's suffrage campaign from 100 years ago. This project presents an opportunity to commemorate, consider, share the heritage of women from that time, before it is lost forever, and the Representation of the People Act of 1918, to recognise how women's suffrage has acted as inspiration for contemporary women's activism. Stories so far include the setting up of a local Rape Crisis service, campaigning for greater recognition of Tourette's Syndrome in adults, volunteering on a migrant relief ship in the Mediterranean, setting up a theatre company that promotes the visibility of BAME talent in the South West, to name a few examples.
We will be recording as many stories of women's activism from the South West as possible, and then sharing these via a touring exhibition space, known as the Listening Booth. This will be touring the region, and beyond, in 2018 and 2019. Click here to find where it is going.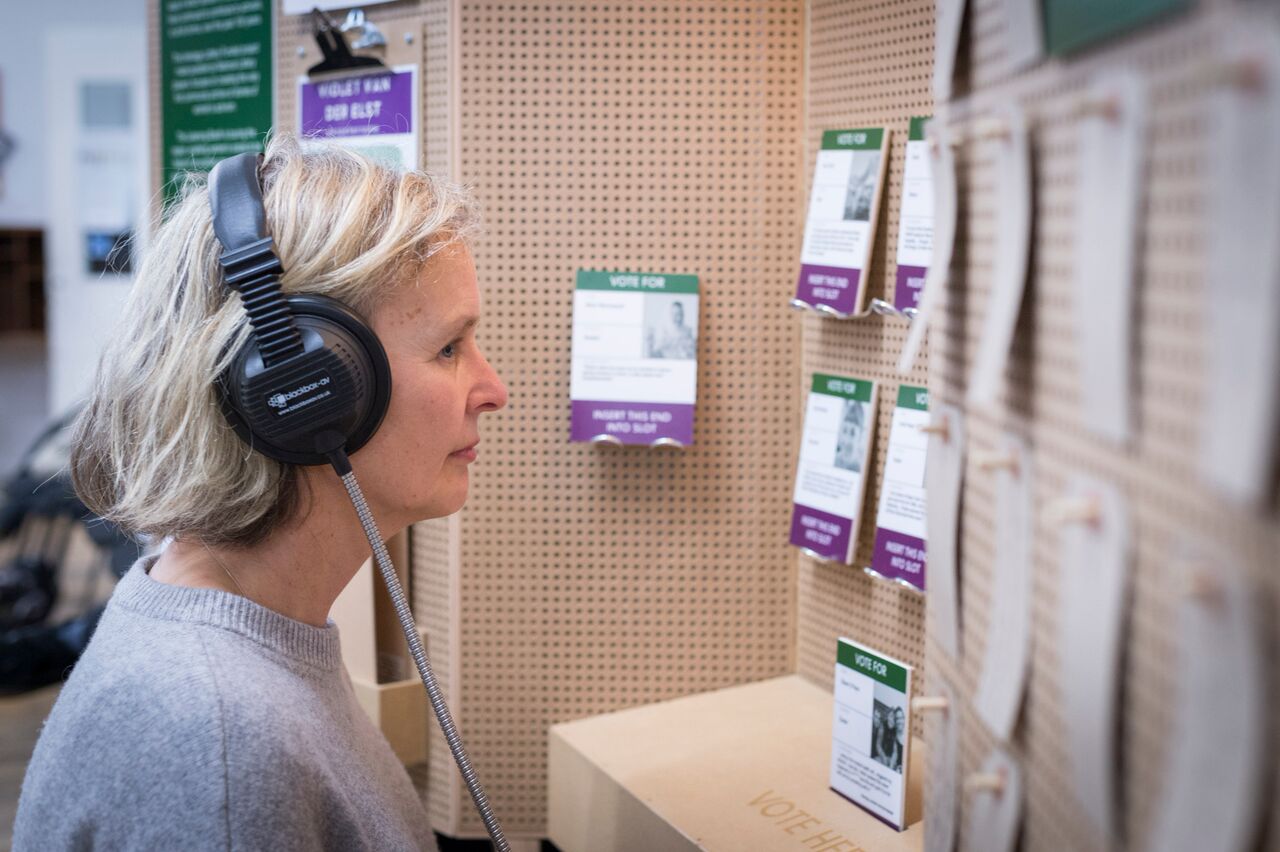 Above: experiencing the Rebellious Sounds Archive Listening Booth, February 2018.  Photography by Theo Moye.
Why have we built an archive?  For us at Dreadnought, part of our ongoing work and commitment is to sharing and shaping a vision that presents new stories about women.  Inspired by some of the amazing community archives around the region such as the St.Ives Community Archive, Hypatia Trusts ongoing archival work, and Plymouth's award winning LGBT Archive.
We are always looking for women's stories here at Dreadnought not heard before.
We are looking for stories of women's activism from all areas of life. We know that activism comes in many forms; it may be public protest or campaigning, signing a petition, it may be in opposition to a controversial issue or it may be for a particular individual, group, or organisation in need. We are particularly interested in collecting stories of activism relating to BAME, LGBTQ+, disability equality, gender equality, racial equality, legislation, democracy, employment rights, discrimination at work, eco, Greenham Common and older women.
We would love to hear about your experiences and those of women in your family, or that you know.
Contact Rebellious Sounds Archive Project Coordinator Carmen Talbot – carment.dreadnoughtsw@gmail.com if you would like to be part of this wonderful new collection of stories about women from the South West Region.
Funded by: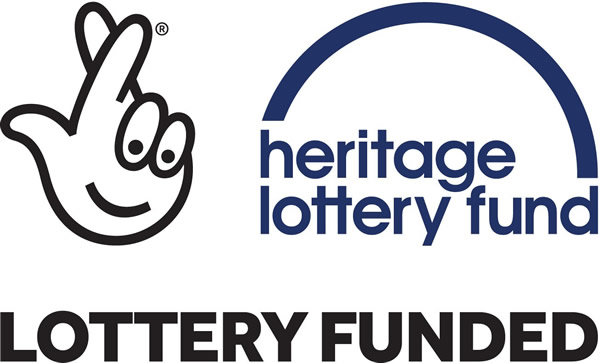 With additional funding and support from:
Our Rebellious Friends; the wonderful supporters of our crowdfunding campaign in February and March 2018 (and to those that wished to remain anonymous, sincerest thanks):
Anne Barnes
Carolyn Purslow
Barbara Farquharson
Billy and Rosabel McGrath
Liz Wells
Julia Neville
Catherine Cartwright
Paula Crutchlow
Sue Kay
Emma Stroud
Melissa McGrath
May Hands
Tehmina Goskar