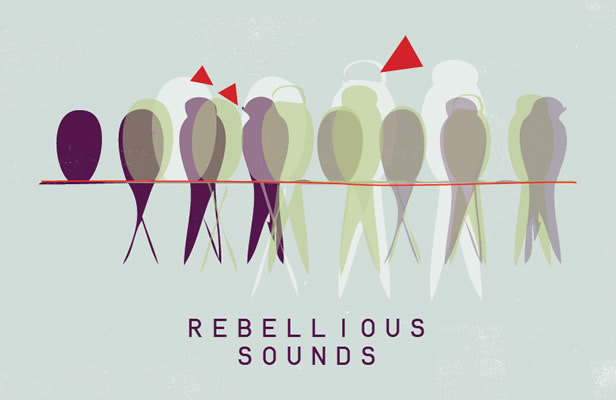 illustration & design: niaski.co.uk
Rebellious Sounds: Exploring 100 Years of women's activism in the South West
Read more here >
Founded in October 2012, Dreadnought South West (DSW) is an organisation that connects individuals and communities through telling great and courageous stories about women.
We are delighted to announce that we have been granted charitable status and we are now a CIO!
Our Purpose is
To advance the education of the public, and in particular but not exclusively women and girls, in the role of women in society from both an historical and modern day perspective, in particular by using the medium of the arts.
Our aim is to provide bold, high-quality, arts and heritage work that inspires, educates and raises awareness throughout the South West and beyond. Read more >
Our first major project in 2013 celebrated and marked the centenary of The Great 1913 Women's Suffrage Pilgrimage throughout the SW with a new play Oxygen, asking "What is important to women today?". There were many arts and heritage waymarker projects by communities along the route as we toured the theatre show. Read more >
In 2015 we went on the road to develop a new play The Orchard as part of our Rebellious Sounds Roadshow. Here we connected with a range of SW communities to listen in to their responses to our artistic work. Read more >
In 2016 we continued to build our work around The Orchard, developing the script, a new character and the sound of the play, whilst dreaming about what next. We also moved forward significantly in our planning and thinking for our Rebellious Sounds Archive's future. Read more >
Our latest project Occupy the Airwaves, was a 16 hour Community Radio takeover on International Women's Day, 8th Wednesday March 2017. This celebrated and shared the diversity of voices and stories of women and girls from across Exeter. This was in collaboration with Phonic 106.8 FM, Exeter's Community Radio. A wealth of amazing Podcasts were made for the day and these will be posted on this website soon, as will the programmes themselves so they can continue to be listened to and shared to a wider public. Read more >
We are looking for a Press and Marketing Co-ordinator for the Rebellious Sounds Archive. Please take a look here for job description, project information and more about the Rebellious Sounds project.
Volunteer for the Rebellious Sounds Archive! We are currently looking for volunteers to help with the collection and transcription of our Rebellious Sounds oral histories, and Listening Booth Stewards to help with our travelling exhibition. Contact the Project Coordinator Carmen on carment.dreadnoughtsw@gmail.com if you are interested in volunteering with us.