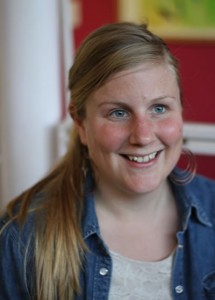 Sally has over 10 years of experience in managing touring theatre and comedy. She is also an established actor, producer and teacher. She trained as a clown at the school of Philippe Gaulier, Paris, in 2007 and graduated with a BA Hon's in Drama in 2003.
Sally has toured nationally with many diverse companies including; Miracle Theatre Company, Rogue Theatre Company, Cube Theatre Company, O-region, True West and South West Screen Ltd.
Sally is also the company manager and one of the core actors for her own theatre company, Trifle Gathering Productions; A Curious Evening of Trance & Rap with the Ogden Sisters by Nick Whitby (Smack the Pony, Eddie Izzard and channel 4) and Kyla Goodey, Charity Shop Cabaret, Edinburgh Fringe, Hendricks Library of Peculiar Writings Brighton Fringe, Mock the Strong Cabaret, Larmer Tree Festival and Port Elliot.