The Rebellious Sounds Archive is a Heritage Lottery Funded project created and undertaken by Dreadnought South West to create the first community archive collection of oral histories about the activism of women in the South West. In the centenary year of the very first votes by women, this collection is very timely and can work as a catalyst, uncovering previously unknown stories about this heritage.
We hope that the contemporary archive of stories will illuminate and inspire people to find out about their heritage and possible connections to the women's suffrage campaign from 100 years ago. This project presents an opportunity to commemorate, consider, share the heritage of women from that time, before it is lost forever, and the Representation of the People Act of 1918, to recognise how women's suffrage has acted as inspiration for contemporary women's activism.

Why build an archive? For us at Dreadnought, part of our ongoing work and commitment is to sharing and shaping a vision that presents new stories about women. Inspired by some of the amazing community archives around the region such as the St.Ives Community Archive, Hypatia Trusts ongoing archival work, and Plymouth's award winning LGBT Archive.
We are always looking for women's stories here at Dreadnought not heard before.
Add your voice to Dreadnought's Rebellious Sounds Archive:
Is there a particular woman or event – a speech, a book, a photograph – that inspired you to get 'active'? What part does activism play in your life? What story or piece of advice might you like to pass on to the next generation? We know that activism comes in many forms; it may be public protest or campaigning, signing a petition, it may be in opposition to a controversial issue or it may be for a particular individual, group, or organisation in need.
We would love to hear about your experiences and those of women in your family, or that you know.
Perhaps you have a story or an artefact relating to a piece of women's history that is not widely known. Help us to build an archive of material about women's activism in the South West by sharing your story, and your contribution could inform a performance event or be included in a future publication celebrating women's voices.
We are collecting audio interviews as part of our current work and development.
Here's an extract from a recent story shared about being at Greenham Common:
"we got held quite roughly and mini vans and vans arrived, and we were quite literally thrown in the back of them, and spoken to like we were the scum of the earth, and we were called all kinds of names, no matter how cheerful and Easter bunny like we tried to be it didn't go down very well and I was thrown in this van with a group of other women, and I thought we would be taken to a gate and thrown out, and anyway that didn't happen and we were taken to a large air hanger, and there were already a lot of women in there and more and more kept arriving all the time, until there were like hundreds and there wasn't anywhere to sit, and there was no water and there were no toilets and we were just, and there weren't mobiles phones then, and it was very difficult to get any kind of information then, they weren't giving any info out and then at some point they shut the doors of this hanger for I don't know how long, and then they picked out I don't know about a dozen women" Josie Sutcliffe – Co-Director, Dreadnought South West
Contact Rebellious Sounds Archive Project Coordinator Carmen Talbot – carment.dreadnoughtsw@gmail.com if you would like to be part of this wonderful new collection of stories about women from the South West Region.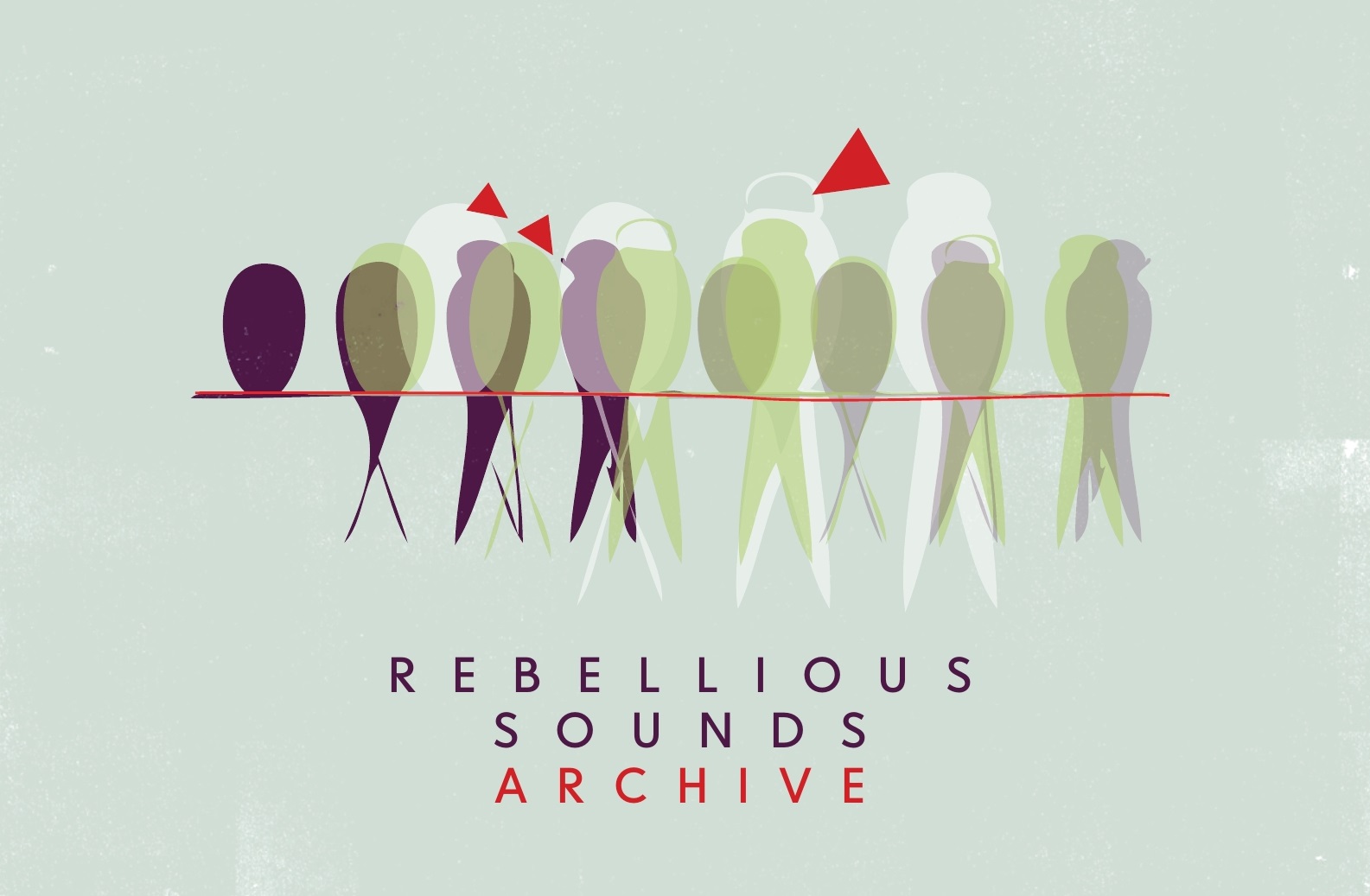 ---
Click any link to download and view the interview file as a PDF (opens in a new window):


Interview with Elizabeth Sigmund

Interview with Nicci Wonnacott